<!– –>
The Quezon City government has started implementing a No-Contact Apprehension Program (NCAP) today.
In a statement, the Quezon City Mayor Joy Belmonte said that the program is targeted to instill discipline among motorists traveling in the city.
"Road safety is our priority in Quezon City and with the launch of NCAP, we commit to putting the safety of our constituents first and ensure also the safety of motorists passing through the city by strictly enforcing local traffic rules and regulations at all times," Belmonte was quoted as saying.
"Bawal na ang mga pasaway na driver sa Quezon City. Hindi natin habol sa programa na ito na kumita ang city government. Kapag walang natiketan, mas mabuti ito para sa lahat dahil ibig sabihin, disiplinado ang lahat ng motorista (Drivers who do not follow rules are prohibited in Quezon City. We are not after the city government earning money. If nobody receives any ticket for traffic violations, it means all motorists are disciplined)," Belmonte said.
The NCAP is being imposed after the City Council passed an ordinance that amended the QC Traffic Management Code of 2018.
The local government will implement a 30-day dry-run starting today. However, after the said period, offenders will be slapped with a P2,000 fine for the first offense, P3,000- P4,000 for the second offense and P5,000 for the third offense depending on the type of violation.
Quezon City Committee on Laws, Rules, and Internal Government Chairman and Majority Floor Leader Franz Pumarez assured that the program is for the benefit of its citizens.
"Yung mga matatakot lang sa ating batas ay mga (Those who should be wary about programs are) violators. We are making sure na may malaking signs sa mga lugar na mayroong (We are making sure that there are large signs in areas with) cameras for NCAP. Rest assured that this program is for the city, for the protection of its citizens, and to instill discipline to our motorists," Pumaren said.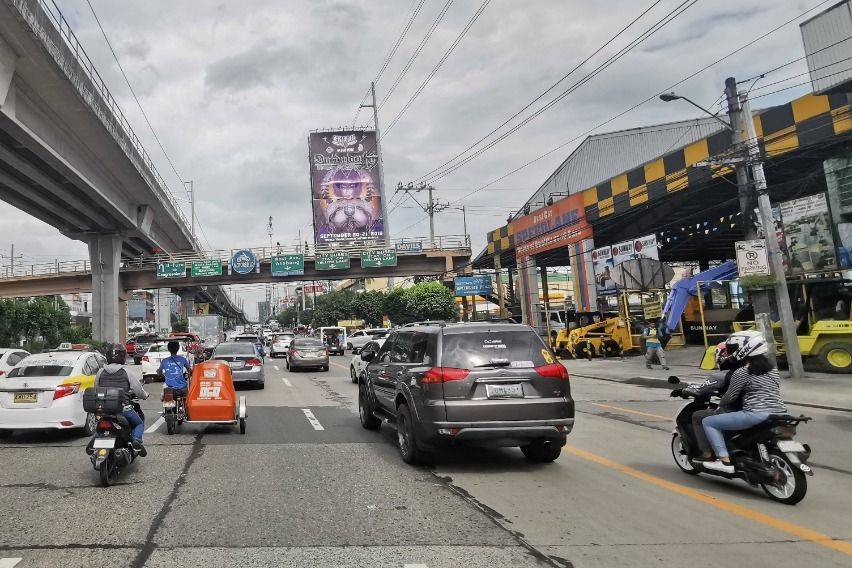 The program is also said to be an effective tool in road safety and traffic management as it is implemented in Valenzuela, Parañaque, Manila and recently, Cauayan City in Isabela.
The program will utilize cameras with artificial intelligence to take pictures and record the conduction stickers and plate numbers of vehicles in violation of traffic rules and regulations should it detect a traffic violation.
The system will then generate a Notice of Violation (NOV) that will be reviewed by the Local Government Unit for review and approval.
Once approved, the NOV will be issued to the registered owner of the vehicle within 14 days and is given 30 days to pay their fines. The notice contains a photograph with a timestamp of the vehicle in the place where the violation was committed as well as other relevant information pertaining to the violation.
Quezon City is one of the motorists' gateways going in and out of North Luzon Expressway as well as nearby cities such as Manila, Caloocan, San Juan, and Marikina—which means the city caters to a high volume of traffic.
Photos Ruben D. Manahan IV, Quezon City government website
Also read:
Know Your Rights When You Get Apprehended by a Traffic Enforcer
MMDA, Bayad partner to enable erring motorists to pay fines digitally
Read All
Featured Articles
Copyright © Carmudi 2014-2021. All Rights Reserved.