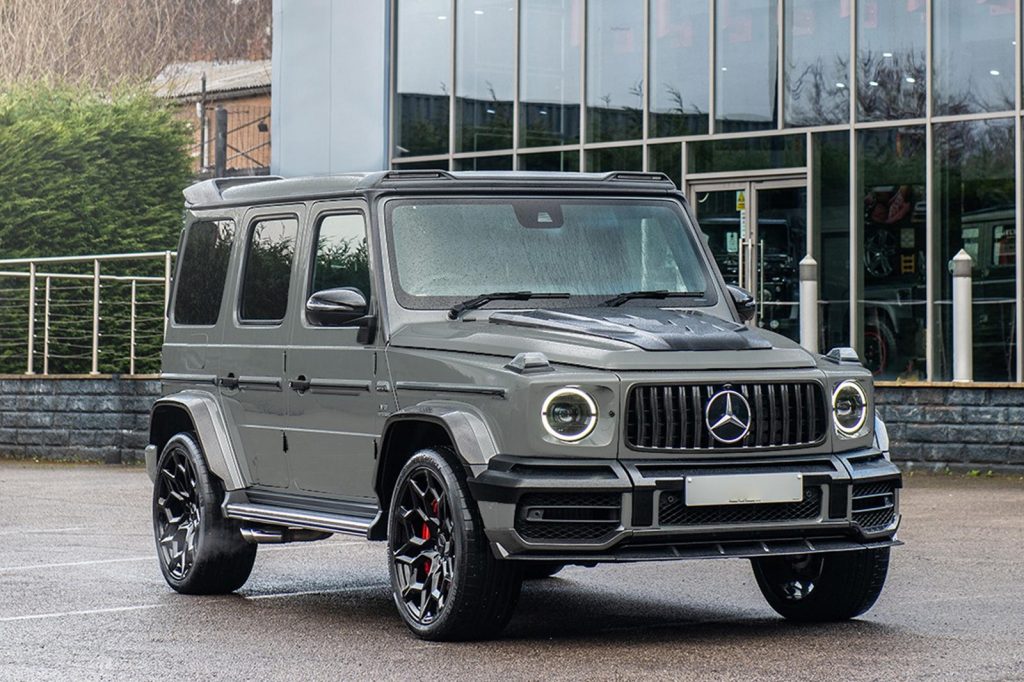 There's no doubt that the Mercedes-Benz G-Class is such an iconic luxury vehicle. That's why it is considered a status symbol for the rich and famous, or "influencers" craving for more attention. The standard version of the auto is enough to elicit awe from onlookers, and with the right tuner, it can be something more. The G-Wagen here seemed to have fallen in the wrong crowd though.
The clever mix of classic, rugged, and luxurious elements in the boxy body of the G-Class is what makes it so appealing to fans and buyers that's why the adage "less is more" applies most of the time when personalizing it. The present formulas of Hofele Design and Brabus provide some good examples of the things that should be followed when tuning the luxury SUV. However, the UK-based Project Kahn recently showed us what happens when you go overboard.
"The Mercedes G Class Carbon Wide Track edition is adorned with a plethora of styling enhancements that only Project Kahn can provide for our discerning clients," Afzal Kahn proudly describes their creation called the "Mercedes G Class Carbon Wide Track Edition".
The G-Class receives a vented hood that looks like a Transformer's Decepticon logo when seen from above. It also features a front bumper with lip spoiler, side sills, wheel arches, twin-rear roof spoilers, and 23-inch wheels with over-the-top designs. Meanwhile, the interior is adorned with a "Bengal Red" interior package with perforated leather seat covers.
All that monstrosity costs £224,999 or approximately $308,677 at current exchange rates. If you want to save yourself from this, just add around four grand to its price and that's already enough to buy you two brand new Mercedes-AMG G63 SUVs.